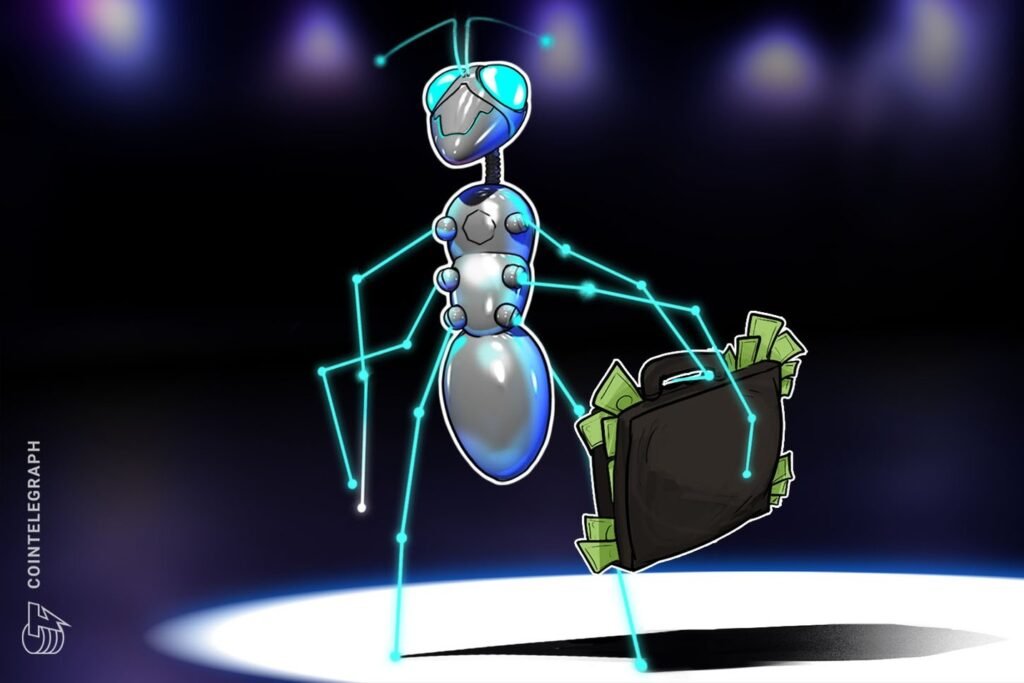 Fintech Startup Republic Crypto Chooses Avalanche for Tokenized Revenue-Sharing Security
Republic Crypto Leverages Avalanche's Blockchain for Innovative Tokenized Revenue-Sharing Mechanism
Fintech Startup Republic Crypto startup, has made a strategic decision by selecting Avalanche's blockchain for implementing a groundbreaking tokenized revenue-sharing security. This move is poised to revolutionize the landscape of investment and financial technologies, offering investors new avenues for participation and engagement.
Tokenized Revenue-Sharing Security Explained
Republic Crypto's tokenized revenue-sharing security is a financial instrument designed to provide investors with a share of the revenue generated by the underlying project or platform. By leveraging blockchain technology, this innovative security introduces a level of transparency, efficiency, and accessibility not traditionally associated with conventional investment models.
Avalanche Blockchain: The Chosen Platform
Republic Crypto's choice of the Avalanche blockchain as the foundation for its tokenized revenue-sharing security is significant. Avalanche is known for its high-performance, scalability, and interoperability, making it an ideal platform for implementing complex and dynamic financial instruments.
Benefits of Tokenized Revenue-Sharing on Avalanche
Speed and Efficiency: Avalanche's consensus mechanism allows for fast transaction speeds, ensuring that revenue-sharing distributions can be executed swiftly and efficiently.
Scalability: The ability of the Avalanche blockchain to scale effectively is crucial for accommodating the potential growth in the number of investors and transactions associated with tokenized revenue-sharing.
Interoperability: Avalanche's interoperability features facilitate seamless interaction with other blockchain networks and financial systems, providing flexibility for users and enhancing the overall user experience.
Decentralization: The decentralized nature of Avalanche contributes to the security and resilience of the tokenized revenue-sharing mechanism, aligning with the principles of transparency and trust in the blockchain space.
Implications for the Fintech Landscape
Republic Crypto's adoption of Avalanche for its tokenized revenue-sharing security exemplifies the increasing convergence of fintech and blockchain. This move has the potential to set a precedent for other fintech startups, encouraging them to explore innovative blockchain solutions for financial instruments and investment mechanisms.
Investor Engagement and Access
The tokenized revenue-sharing security on Avalanche not only introduces a novel investment avenue but also enhances investor engagement. Through blockchain technology, investors gain transparent and direct access to the revenue streams of the underlying projects, fostering a sense of participation and alignment of interests.
Regulatory Considerations
As with any innovative financial instrument, regulatory considerations will play a crucial role. Republic Crypto's collaboration with Avalanche may prompt regulatory discussions surrounding tokenized securities, requiring a balance between fostering innovation and ensuring investor protection.
Conclusion
Republic Crypto's strategic choice of Avalanche for its tokenized revenue-sharing security reflects the evolving landscape of fintech and blockchain integration. As this innovative financial instrument gains traction, it has the potential to reshape investor experiences, enhance transparency, and contribute to the ongoing transformation of traditional financial systems. The collaboration between fintech and blockchain, as demonstrated in this partnership, marks a significant step toward the future of finance.