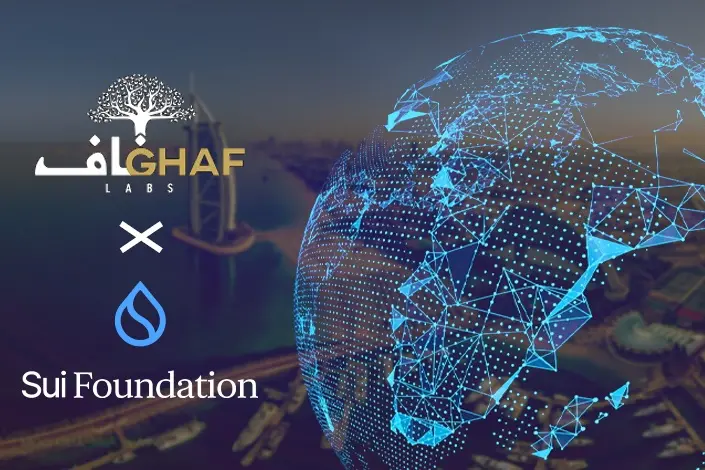 Ghaf Labs Forges Strategic Alliance with Sui Foundation
In a significant move that promises to catalyze the development of Web3 technologies in the United Arab Emirates (UAE), Ghaf Labs has unveiled a strategic partnership with the Sui Foundation. This collaboration is poised to foster innovation, promote blockchain adoption, and facilitate the integration of decentralized technologies across various sectors in the UAE.
Empowering Web3 Innovation in the UAE
Ghaf Labs, a leading UAE-based technology incubator, is dedicated to advancing the blockchain and Web3 landscape in the region. Through this partnership with the Sui Foundation, a prominent player in the global blockchain ecosystem, Ghaf Labs aims to leverage their combined expertise to empower local startups and developers in creating groundbreaking Web3 solutions.
Harnessing Blockchain for Diverse Sectors
The strategic partnership envisions the deployment of Web3 technologies and blockchain applications across a wide array of sectors, including finance, healthcare, supply chain, and government services. By embracing decentralization and blockchain's transparency, security, and efficiency, the UAE can enhance operational processes and data management while fostering innovation.
Education and Skill Development
Education and skill development will play a crucial role in this partnership's success. Ghaf Labs and the Sui Foundation plan to launch collaborative initiatives to train and educate individuals, developers, and entrepreneurs in Web3 technologies. This emphasis on knowledge transfer is essential to ensure that the UAE has a well-prepared workforce capable of driving the Web3 revolution.
International Collaboration
The partnership also facilitates international collaboration, enabling the UAE to engage with the global Web3 community. This connection can open doors to investment opportunities, talent acquisition, and cross-border innovation, ultimately positioning the UAE as a regional hub for Web3 development.
Conclusion
The alliance between Ghaf Labs and the Sui Foundation marks a significant milestone in the UAE's journey toward embracing Web3 technologies. By fostering innovation, promoting blockchain adoption, and investing in education, the partnership is well-positioned to drive the growth of Web3 solutions in the UAE, while also contributing to the country's broader vision of becoming a global technology and innovation hub. This collaboration holds the potential to usher in a new era of decentralized innovation and economic growth in the region.