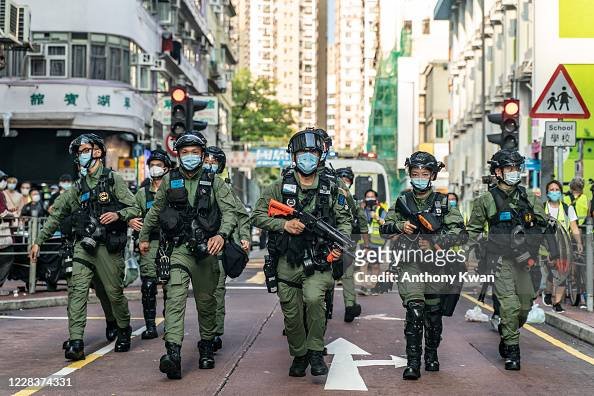 In a significant move aimed at bolstering the oversight of the cryptocurrency space, Hong Kong law enforcement agencies, represented by the Hong Kong Police, are collaborating with the Securities and Futures Commission (SFC) to establish a dedicated task force. This task force has been formed to closely monitor and investigate suspicious cryptocurrency-related activities, particularly in light of ongoing investigations related to JPEX.
Key Highlights:
Joint Efforts:
The partnership between the Hong Kong Police and the SFC signifies a coordinated response to address potential illicit activities in the cryptocurrency sector. The two agencies will work together to share intelligence, expertise, and resources.
Focus on JPEX Investigations:
The task force's creation is prompted, in part, by ongoing investigations related to JPEX, a prominent cryptocurrency exchange facing regulatory scrutiny. Authorities aim to ensure that any misconduct is thoroughly examined and addressed.
Enhanced Oversight:
The task force's primary objective is to enhance the oversight of cryptocurrency activities within Hong Kong's jurisdiction. This includes monitoring transactions, identifying potential money laundering, and ensuring compliance with relevant financial regulations.
Regulatory Alignment:
The collaboration underscores Hong Kong's commitment to maintaining a transparent and compliant cryptocurrency market. Authorities are keen on aligning their regulatory framework with international standards to combat financial crime and maintain the integrity of the financial sector.
Global Cryptocurrency Landscape:
The move reflects broader global efforts by regulators and law enforcement agencies to address potential risks associated with cryptocurrencies, such as fraud, money laundering, and market manipulation.
Consumer Protection:
In addition to preventing illicit activities, the task force aims to protect consumers and investors from potential harm by fostering a safer cryptocurrency trading environment.
Future Impact:
The establishment of this task force is likely to have a notable impact on how cryptocurrencies are regulated and monitored in Hong Kong. It may serve as a model for other jurisdictions seeking to enhance their oversight of the digital asset industry.
As cryptocurrency markets continue to evolve and expand, regulatory authorities worldwide are increasingly taking measures to ensure compliance and safeguard financial systems. The collaboration between the Hong Kong Police and the SFC underscores the growing recognition of cryptocurrencies in the mainstream financial landscape and the importance of maintaining vigilance to prevent unlawful activities within the sector.